The "Car rapide" is a pure product of local expertise. Tinkered with, patched up, re-welded, decorated, the vehicle takes on the colors of its new mission. Public transit passenger proudly wears it.
With a length of 4.35 m, a width of 1.82 m and a height of 2.12 m, the Senegalese version has openings on both sides and offers around twenty seats, including three next to the driver, ten in the intermediate cabin sometimes called "the living room" and ten others on both sides of the length of the rear vehicle. The apprentice, standing on the step, embodies the direction sign and often unrolls the route with a multitude of small steps to make the customer pay several times. "Pass," he said in a nasal voice, snapping his fingers, showing off his satchel full of coins.
The interior is often a space for displaying photos of the stars of the moment and several other centers of interest of the Senegalese who takes this bus every day from 5am until around midnight.
Of course, warnings as useless as they are offbeat warn passengers: "Do not spit" or "Do not speak to the driver"... Who cares?
Originally, the Car rapide was either a Renault 1000 kg or an Estafette. These two classic Renault utility vehicle models were respectively marketed from 1945 to 1965 and from 1959 to 1980. If the first van, launched in 1945, was synonymous with renewal for many French people because its mission was to and traders to find their way back to the markets and also actively contribute to post-war reconstruction, in Senegal public transport has served urban traffic for fifty years and it is the most accessible. Strong and tough, it had a 3-speed, 4-cylinder 2,383 cc gearbox offering a top speed of 85 km/h.
Collectors will find here a good part of the 124,570 examples of the 1,000 kg and 533,209 of the Estafette, modified version and colored blue yellow.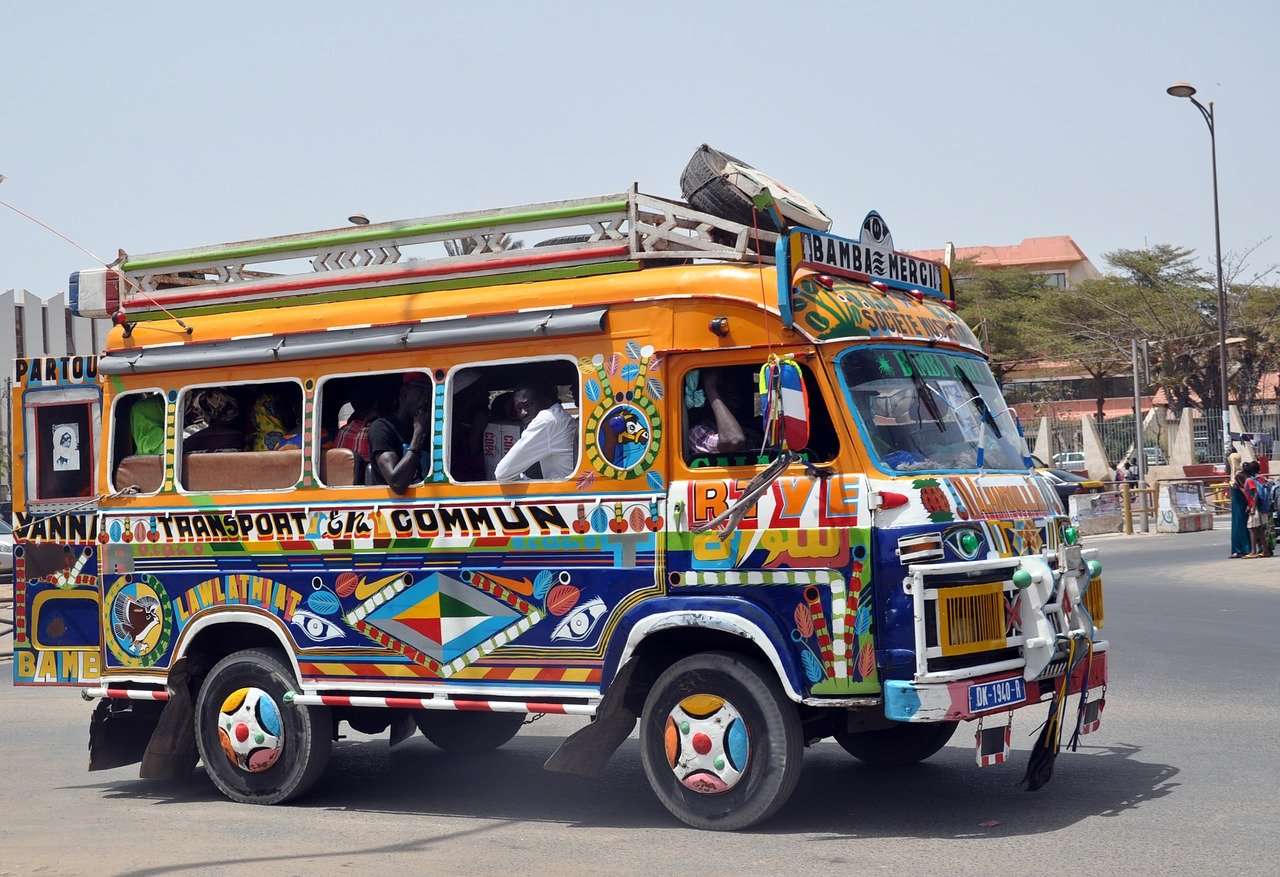 marked this post as
complete
marked this post as
in progress
marked this post as
planned
marked this post as
under review